Inspections in Confined spaces
Supporting the digital transition of Asset Management using smart automated data gathering methods and remote viewing, improving quality, speed and safety.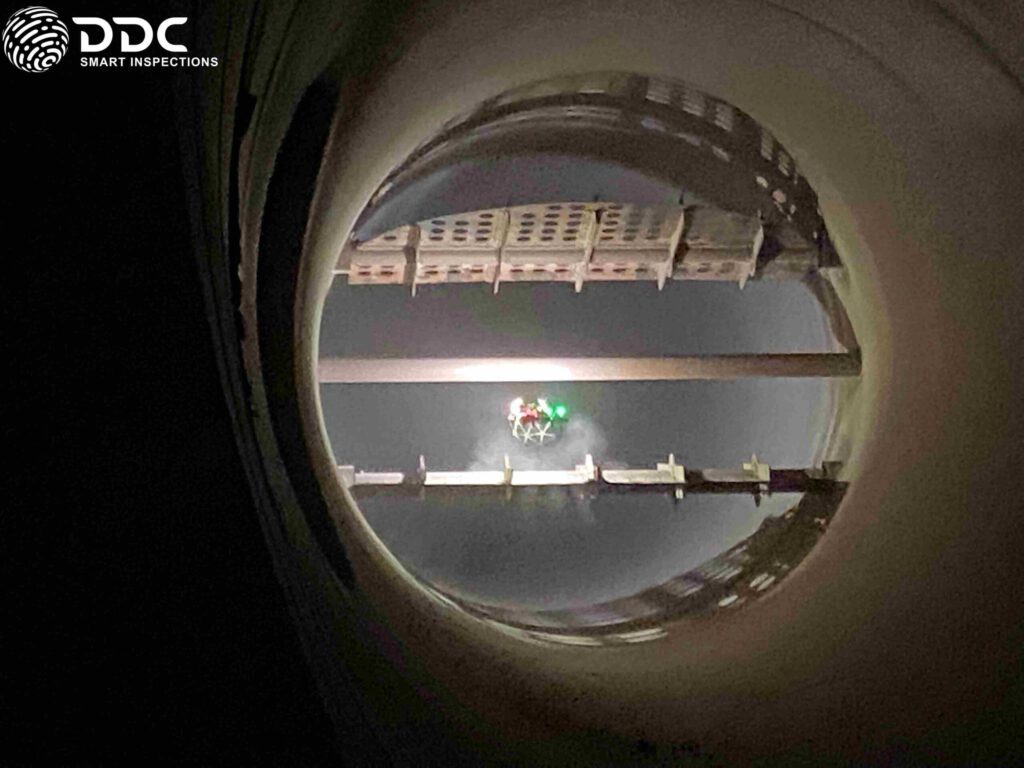 Difficult to reach areas
Certain areas are impossible to reach with standard equipment or simply too dangerous for people to access. DDC has years of experience with the newest technologies making these inspections possible in a safe and efficient way.
Special designed drone
Drones use GPS to fly accurately and stable, in confined spaces this technology is not available so it requires specifically developed equipment. The drones and robotics we use are able to operate in GPS denied environments even if there is interference. Special sensors allow to stable navigate in these areas, and with the 4K camera and thermal sensors areas that we previously impossible to reach can now be detailed inspected and even live to stream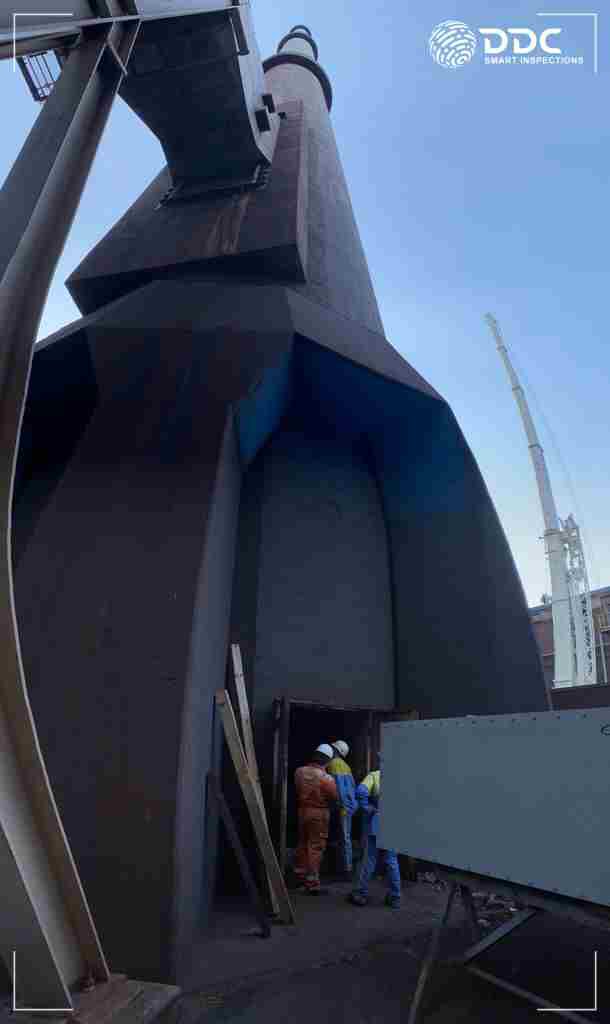 projects for our service
Some examples of typical inspections we are experienced with;
Stacks & Chimneys (150m high)
Oil storage tanks
Flare-line
Ducts & Furnaces
Sewage
Cracker
Ballast tanks (bulk carriers, oil rigs etc.)
And many more types of areas that were otherwise impossible or complicated to inspect
Benefits of using drones for visual inspections
Safe costs
No need to build costly and time-consuming scaffolding. Inspections with our methodology have proven to be much faster compared to traditional inspections where most of the time is spend on building scaffolding to reach the area to inspect.
CONTACT US
Have any questions? We'd love to hear from you.
Software solution
Learn more about the inspection software