Supporting the digital transition of Asset Management using smart automated data gathering methods and remote viewing, improving quality, speed and safety.
On- and offshore installations
Inspection of installations without unnecessary production stops preventing unplanned maintenance.
Creating digital twin to allow subcontractors prepaire maintenance better and shorten maintenance stops. Minimizing number people on site.
Share live stream to international specialist teams allowing instant feedback and removing necessity to travel to location.
Wind turbine Generators (WTG)
Visual inspections of Wind Turbines with drones have proven to be much more safe and very cost effective. More frequent full visual inspections of blades, tower, rotor and nacelle allow for more effective planning of repairs, saving downtime and preventing unplanned shutdowns.
road, RAIL and bridges
Using UAV for infra structures allows for fast visual inspection and detailed data collection. The creation of a 3D point clouds and Digital Twins allows for structured analyses and the creation of a Digital Terrain Map (DTM) which can be used for further infra planning.
Dyke and waterways inspections
To map larger area's we use fixed wing Intel® Sirius™ Pro UAV. Aerial photogrammetry without Ground Control Points is ideal for hard accesible terrain. The GNSS RTK on board the Sirius Pro provides accurate, real-time positioning of the UAS.
With wirelesly post-processing exports of images and position data to processing software we can create DTMs and orthomosaics. Easily calculate basic measurements, overlay 3D models for cut-and-fill analysis and create as-built design comparisons.
Environmental inspection
Equipped with various different sensors it's possible to see and smell possible leaks in buildings, pipes or tanks. The use of adapted sniffers, infrared or gas detecting camera's allows for instant and structured insights and possible unknown leakages.
CONFINED SPACES
Using specialized drones in convined spaces allows for remote inspections without the need of humans entering small, warm or toxic spaces. Besides the digital more detailed output a lot of precious time is saved as these spaces don't need to be cleaned of ventalated.
Power Grid inspections
Preventing high risk climbing or costly shutdowns, automated and autonomous aerial inspections allow for smart detection of damages, erosion or missing cotter pins. Creating a digital imagery database and series of identical repetitive analyses creates unique insights in status of electricity poles in time. Better insights that help to optimize the total grid usage.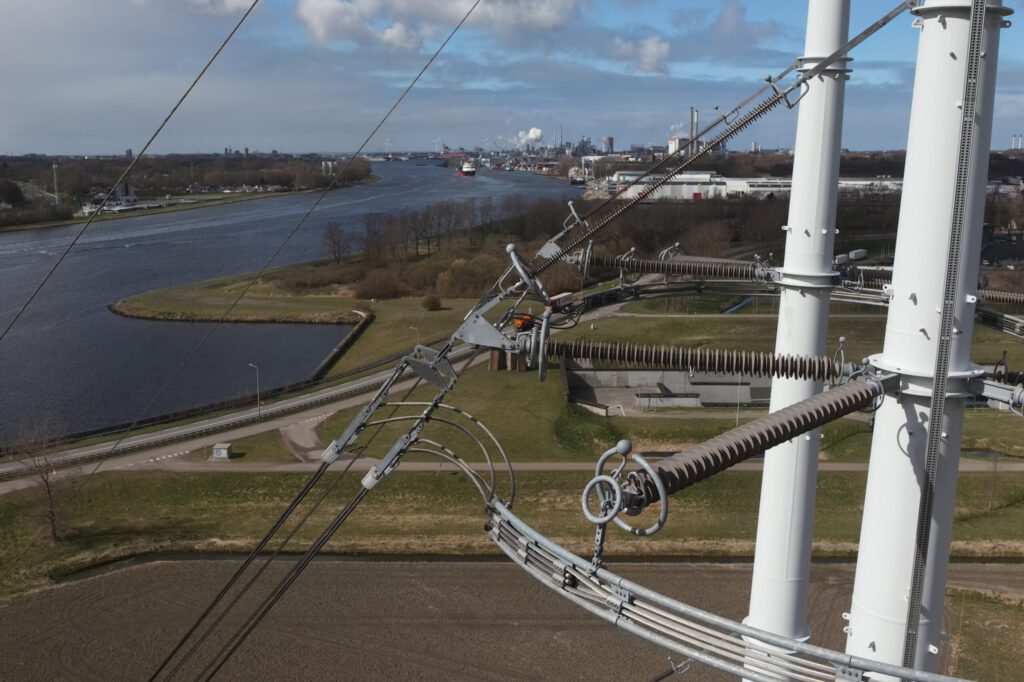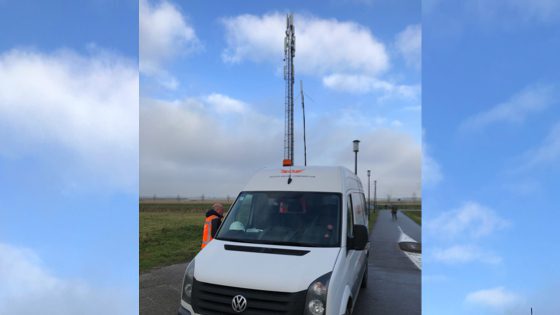 Telecommunications towers
The inspections on phone masts can be used to inspect the status of pylons or construction on buildings but also check the position of the antennas and the state of the mechanical connection.
It is also possible to check physical end-2-end connection between two antennas or survey of a potential location for a new beam connection with mention of distance and azimuth.
Cranes
Port facilities operate in a highly competitive environment and maintain several supply chains simultaneously. It's vital for ports to maintain a structured and detailed inspection and maintenance schedule. Inspections with UAV's enables costs reductions and increased operative benefits via high definition image generation and providing a valuable support to maritime safety operations.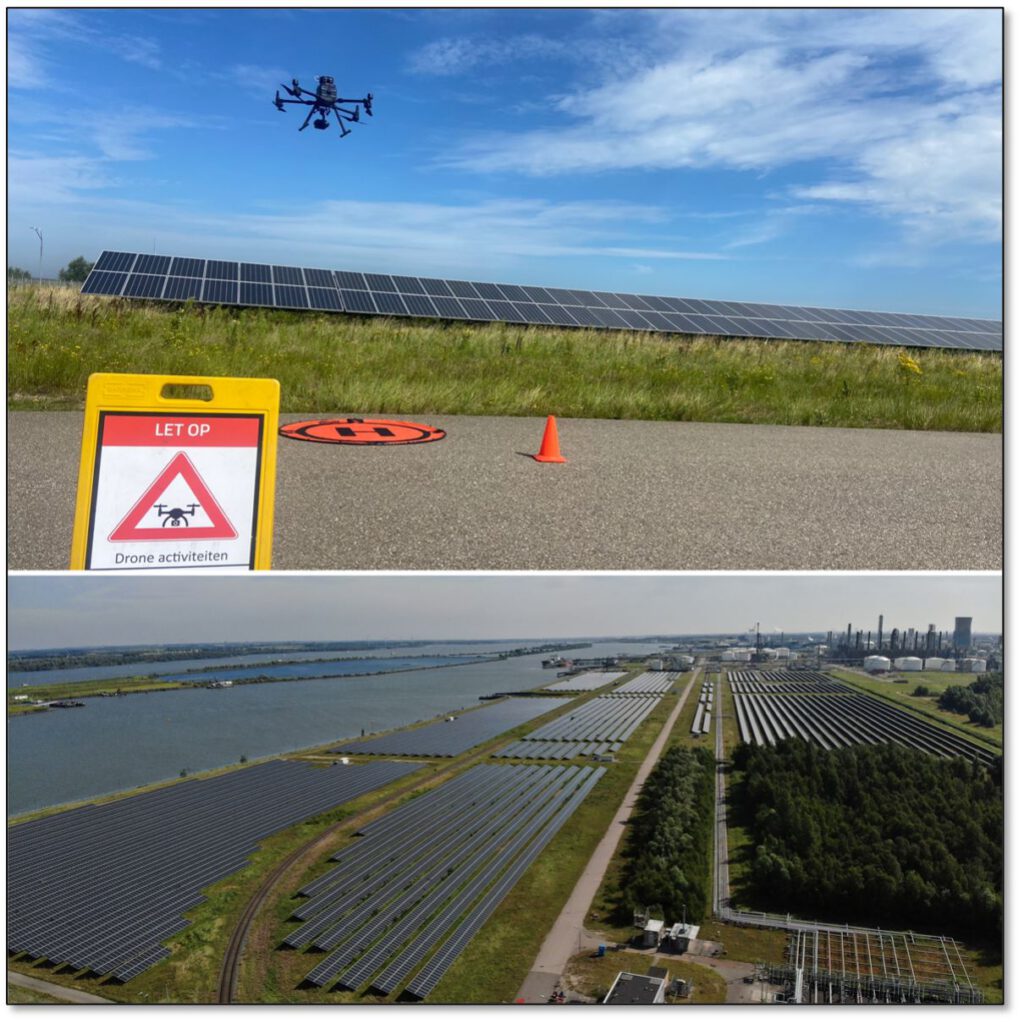 PV systems
Using infrared camera's it's possible to make remote non-destructive, thermographic measurements and find hidden deviations in a safe and convenient way.
CONTACT US
Have any questions? We'd love to hear from you.